We're a club for all, haven't got any time for discrimination
the Watford FC LGBTQ+ Supporters Group
Membership is open to supporters of Watford Football Club from the Lesbian, Gay, Bisexual Trans and QI (LGBTQI+) community, their friends, families and anyone who agrees with our aims.
We want to help make Vicarage Road Stadium and Football in general inclusive spaces where everyone feels safe to be themselves.
Fans For Diversity Awards Winners 2019
Such was its magnitude, the Premier League now have a mural of it at their central London headquarters.
And it all started with a group of half a dozen volunteers from Hertfordshire.
Proud Hornets are Watford's LGBT+ supporters group. They are best known for organising a rainbow mosaic alongside The 1881 Movement during the Hornets' dedicated Rainbow Laces match against Manchester City in December, which was shown live on BT Sports.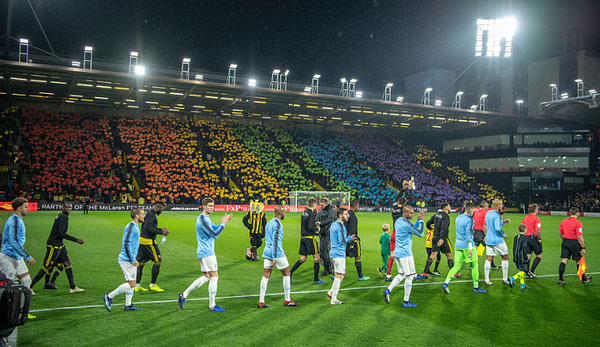 Our aim is to continue to be a presence at matches, grow our membership base and always challenge all forms of discrimination in the beautiful game.
We are welcoming of all who support our aims. 
it doesn't matter if you are Gay, Straight, Bi, Lesbian, Trans, or identify yourself in any other way, whether you are young or old we welcome you.