The groups official launch was tonight's game against Manchester United which was the clubs Rainbow Laces game.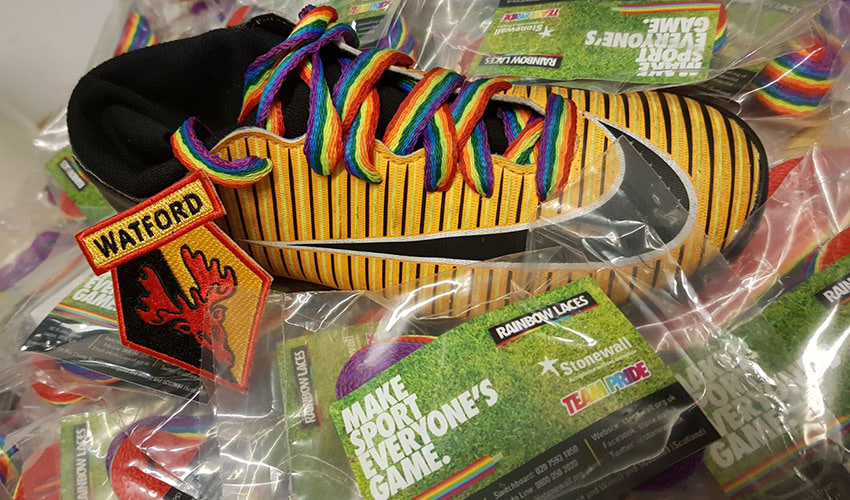 Our new banner had been delivered and put up just before kick-off and then the five of us handed out some rainbow laces.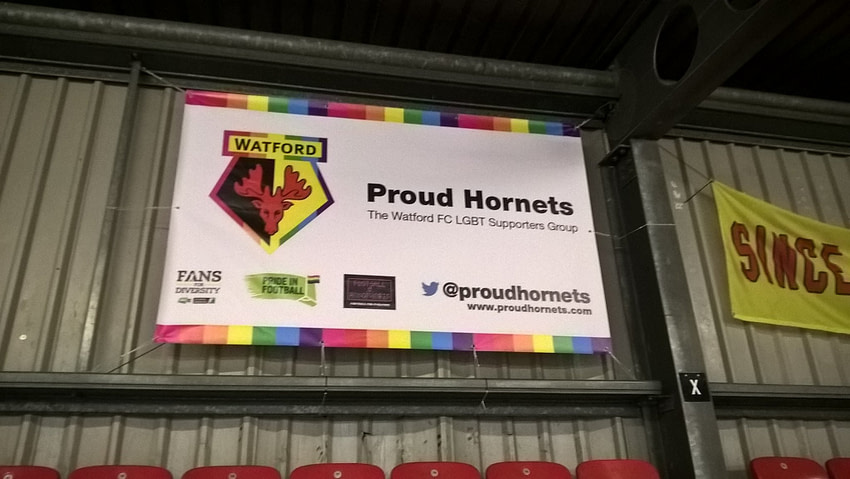 Half an hour before kick-off we were interviewed by Sky Sports News and then again by Emma Saunders pitchside right before the match.
We went into the game hoping for an upset but sadly, this wasn't the case and we went on to lose 4-2 (thank you Ashley Young…)
We were amazed at the support we recieved both during and after the match, we're hoping to now grow the group. Membership is open to supporters of Watford Football Club from the Lesbian, Gay, Bisexual Trans and QI (LGBTQI+) community, their friends, families and anyone else who agrees with our aims.
We're a football supports group first and foremost and between us we've been coming to matches for a few decades. We simply want to help make Vicarage Road Stadium an inclusive space where everyone feels safe to be themselves so would love to have your support in acheiving this.